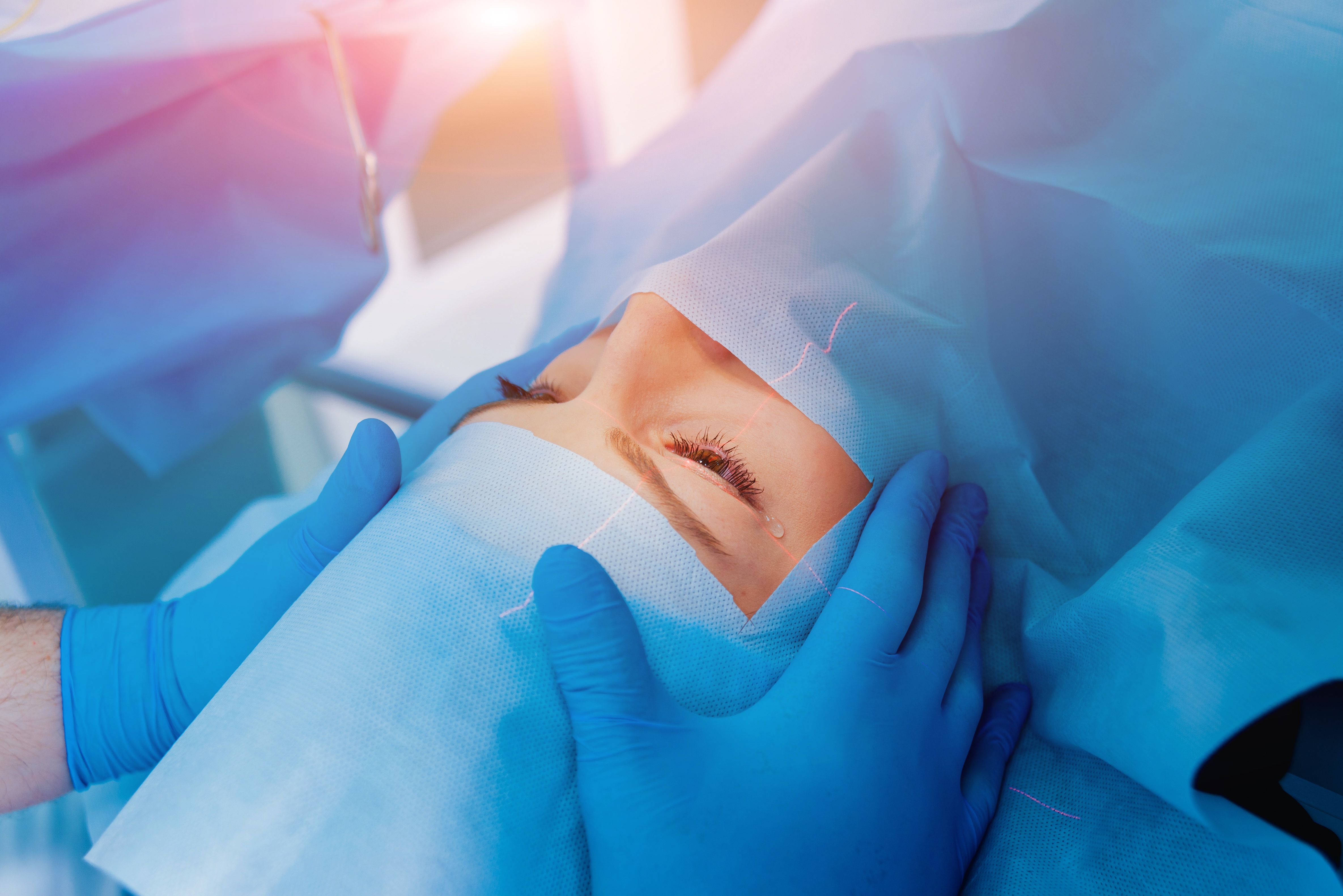 Laser vision correction has grown to be one of the most popular treatments for vision impairment. Procedures such as LASIK correct refractive errors that cause nearsightedness, farsightedness, or astigmatism to significantly reduce or eliminate the need for prescription eyewear.
Numerous eye care practices offer LASIK and other laser vision correction techniques, so people may ask, "Why Peña Eye?" The Peña Eye Institute in Harlingen, TX, led by Dr. Raul A. Peña, offers laser vision correction using new technology that further increases the safety and effectiveness of treatment, providing our patients with the most advanced laser vision correction techniques available.
How Has LASIK Advanced?
LASIK has a proven reputation for safety and success, but it is a relatively new technique. LASIK was first approved by the FDA in 1999. Initial LASIK procedures were performed by using an oscillating blade, called a microkeratome, to create a crescent-shaped incision on the surface of the cornea. This creates a "flap" that is lifted to grant access to underlying corneal tissues.
Once the flap is lifted, surgeons use an excimer laser to reshape the surface of the cornea. Reshaping eliminates imperfections responsible for the most common forms of vision impairment. After appropriate alterations are made, the flap is lowered so the tissues can heal.
In the years since the first laser was approved by the FDA for LASIK surgery, there have been many technological advancements. New laser vision correction technology, such as blade-free LASIK, advanced lasers, and wavefront technology, allow patients to receive the most precise and customized laser vision correction.
Blade-Free LASIK
Dr. Peña is proud to offer his Harlingen patients blade-free LASIK. Also known as IntraLASIK, blade-free LASIK uses the Intralase laser to create the corneal flap for a LASIK procedure. The laser eliminates the need for a handheld blade and provides greater precision and control.
Advanced Lasers
The excimer laser was the first one approved for LASIK surgery. The excimer laser offers precise control, but over the years, laser technology has continued to advance. Today, some LASIK procedures are performed with a femtosecond laser. A femtosecond laser can be used to create the corneal flap for LASIK treatment. This laser allows greater control over the thickness of the corneal flap and decreases the risk of corneal abrasions.
Wavefront Technology
Wavefront technology is another advancement that has further increased the success and effectiveness of LASIK treatment. Wavefront technology is an imaging tool that essentially creates a map of the cornea's surface. This technology allows for the most customized LASIK treatment, giving patients the most successful vision correction results.
Benefits of Advanced Laser Vision Correction Techniques
Since its approval by the FDA, LASIK has consistently provided patients with 20/20 vision or better. New laser vision correction technology further benefits our Harlingen patients. Advanced techniques offer:
Greater customization and precision
Safer treatment
Minimal risk of complications
Enhanced vision correction
Wider laser vision correction candidacy
Contact Us
If you are tired of relying on glasses or contact lenses for clear vision, you may be an ideal candidate for laser vision correction. To learn about the advanced LASIK techniques offered by Dr. Raul Peña, contact our practice at your earliest convenience.