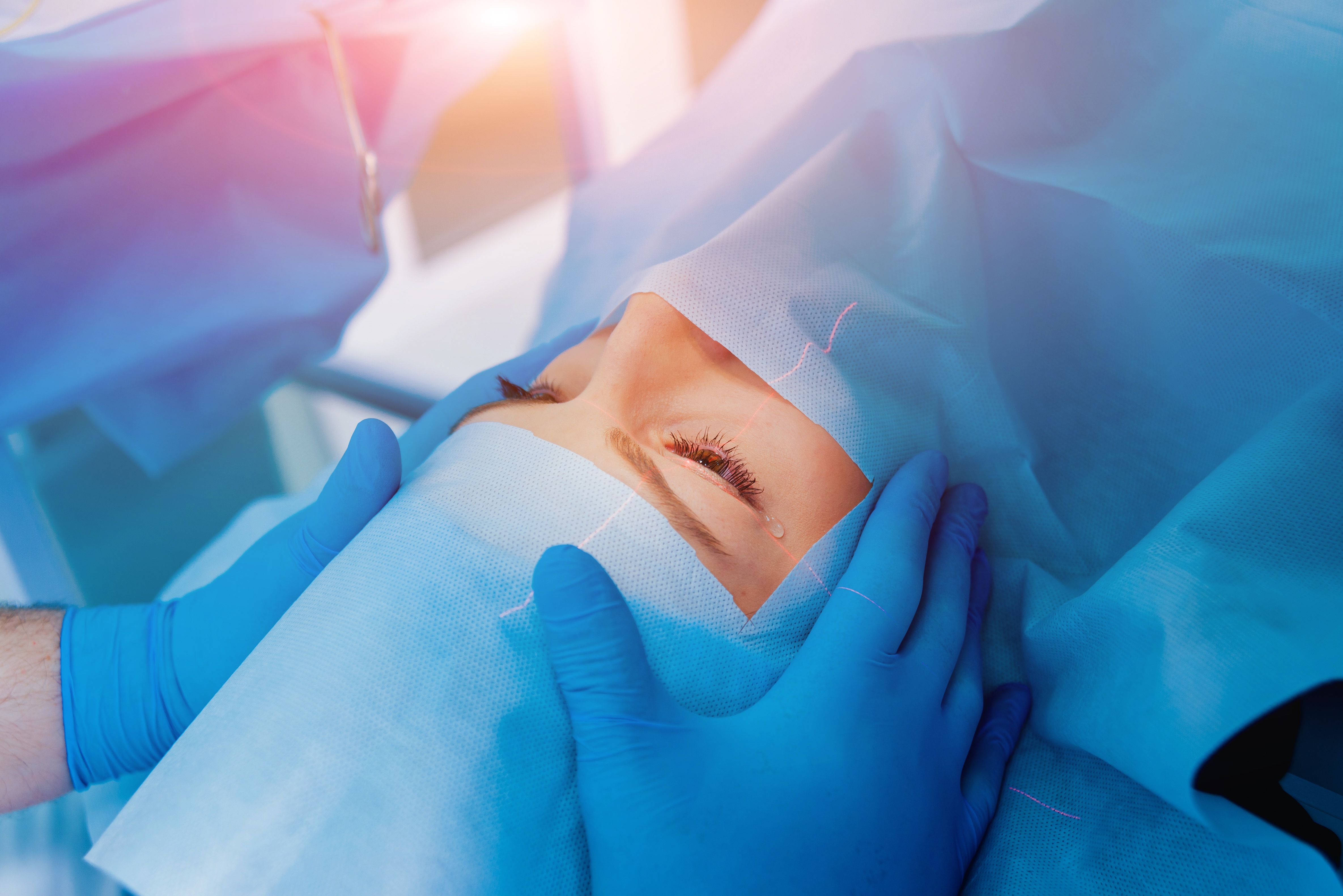 Living with blurry vision can be a hassle. Prescription contact lenses are expensive, and glasses may need frequent and costly replacement. Vision correction procedures, like IntraLASIK, can let you ditch pricey contacts and glasses for good.
At Peña Eye Institute, our experienced eye surgeon, Dr. Raul Peña, takes great pride in providing transformative laser eye surgeries in Harlingen, TX, and McAllen, TX. From cataract surgery to IntraLASIK, Dr. Peña delivers quality care with unmatched precision and skill.
If you're ready to enhance your vision with laser surgery, then you'll need to understand the differences between IntraLASIK vs. LASIK. Knowing the subtle differences can make a huge impact on which procedure you choose.
What Is Traditional LASIK?
Laser-assisted in situ keratomileusis (LASIK) is a refractive eye surgery that uses a small blade to make a tiny incision on the cornea. This creates a delicate flap of tissue that a skilled eye surgeon can then gently pull back to expose the underlying corneal tissue.
The surgeon then lightly reshapes the eye by removing corneal tissue that interferes with the eye's ability to properly refract light. After reshaping the cornea, the surgeon carefully replaces the flap of corneal tissue back to its original position.
Within minutes, the flap reconnects with the epithelial layer of the eye, and within 24 to 48 hours, the incisions should close. The result is improved vision that lets you see the world clearly.
What Is IntraLASIK?
The protocols for an IntraLASIK procedure are nearly the same as traditional LASIK procedural protocols. The major difference, however, is that IntraLASIK is completely blade-free.
Instead of a blade, Dr. Peña uses a high-powered laser to create the corneal flap before proceeding with the corneal reshaping step of surgery. This gives Dr. Peña exceptional control, which greatly contributes to the nearly 99% of patients who achieve 20/40 vision or better after the procedure.
Advantages and Disadvantages
As with any procedure, there are distinct advantages and disadvantages. In general, both traditional LASIK and IntraLASIK are completely safe and effective procedures, but let's explore some key differences.
Traditional LASIK
Traditional LASIK is a speedy procedure, taking only five minutes or less per eye. And, because it's been approved by the FDA since 1998, ophthalmologists nationwide have been offering the procedure for decades.
IntraLASIK
IntraLASIK is even quicker than traditional LASIK, as the precision laser takes mere seconds to remove corneal tissue. Generally, Dr. Peña can complete the procedure in less than five minutes. The size and thickness of the corneal flap is more accurate and it results in a lower rate of post-surgical complications associated with the corneal flap.
Why IntraLASIK Is a Superior Choice to Traditional LASIK
Our ophthalmologist strongly advocates for IntraLASIK over traditional LASIK. This is because it offers more precision with very few qualifying limitations. Additionally, IntraLASIK is faster, more comfortable, less invasive, and considerably more successful.
Schedule an IntraLASIK Consultation Today
With offices in Harlingen and McAllen, the Peña Eye Institute makes it easy for you to start the IntraLASIK process. To verify your candidacy, contact us or call the location nearest to you now.
McAllen office: (956) 661-8733
Harlingen office: (956) 264-1200