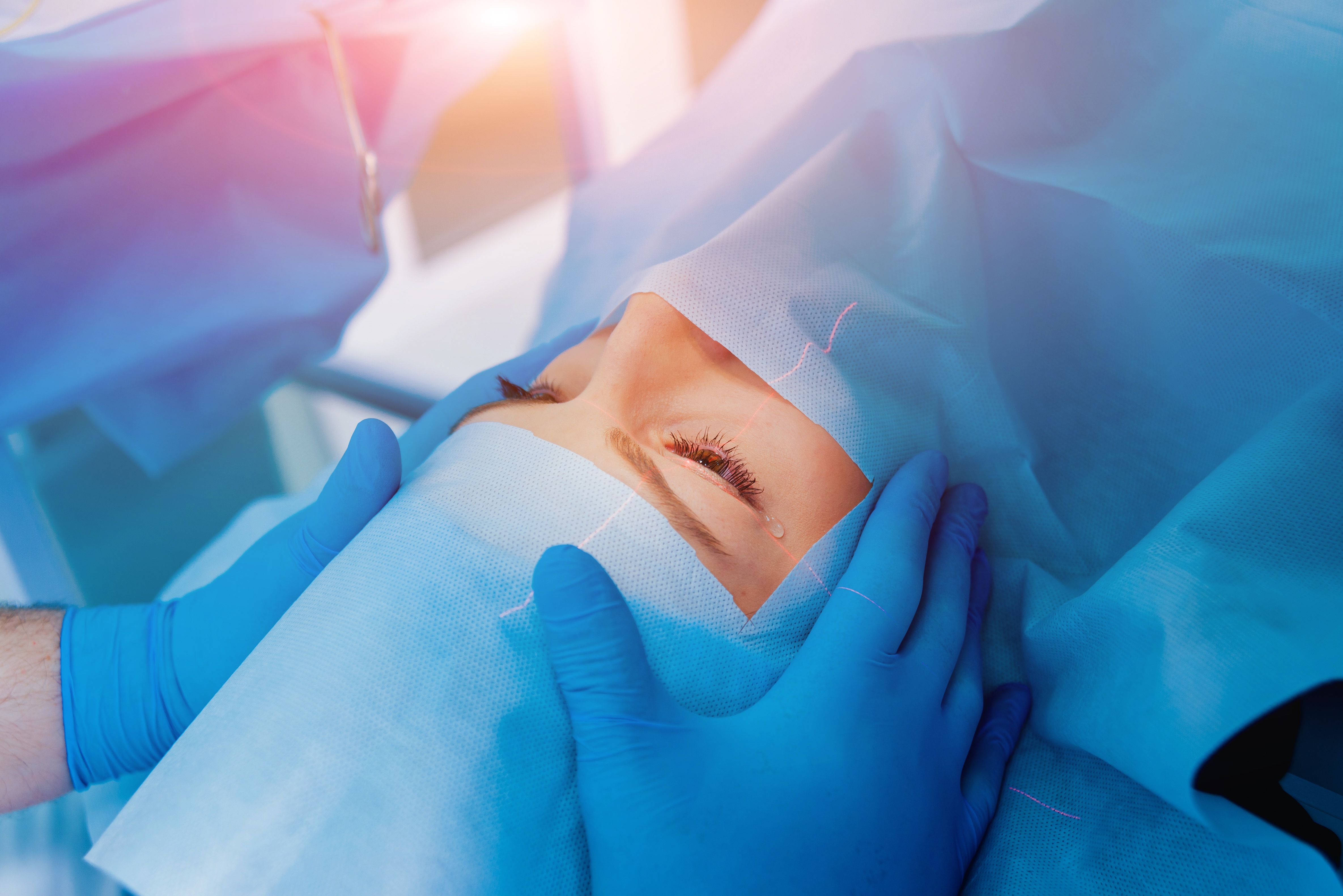 Having poor eyesight can limit your activities and experiences. And while glasses and contacts are great options to improve your eyesight, they aren't necessarily the best option for everyone. It's for this reason that many people opt for vision-correcting procedures, like IntraLASIK.
At Peña Eye Institute, located in Harlingen, TX, and McAllen, TX, our experienced ophthalmologist, Dr. Raul Peña, specializes in blade-free LASIK–also known as IntraLASIK. He and his team are committed to providing comfortable sight-correcting treatment for patients from all backgrounds.
If you're considering LASIK, then you might be wondering: Is LASIK permanent? Here, Dr. Peña will address the long- and short-term outcomes you can expect from LASIK eye surgery.
How Long Will LASIK Last?
Medical professionals widely consider LASIK a permanent procedure because it irreversibly alters the front surface of the eye. This means that the structure of the eye will not revert back to its original shape following LASIK surgery.
It is through reshaping the surface of the eye that Dr. Peña can improve his patients' eyesight. In most cases, patients will notice increased clarity just four to five hours after receiving LASIK. After healing, many patients can continue to enjoy their enhanced vision for the rest of their lives.
Nonetheless, it is not uncommon for some patients to notice that their eyesight begins to decline approximately 10 years after a successful LASIK procedure. Let's dive into factors that can influence the timeline of effective LASIK surgery. Age-related vision loss can also impact your results.
Why Can LASIK Wear Off?
Contrary to popular belief, LASIK eye surgery does not wear off because the procedure was ineffective or temporary. Instead, LASIK corrective surgery may appear to 'wear off' due to several natural factors, such as:
The age of the patient at the time of surgery
Medical conditions or genetic predispositions
Presbyopia–or the eye's inability to focus as we age
Cataracts
In most cases, patients who are noticing the effectiveness of LASIK wearing off after 10 years are developing presbyopia or cataracts. If a patient has presbyopia, then Dr. Peña may suggest getting reading glasses to help your eyes focus better. However, patients with cataracts may need additional sight-correcting procedures, as cataracts will continue to disrupt vision clarity without remediation.
For most patients, however, Dr. Peña will suggest a touch-up procedure after 10 years of LASIK. Ophthalmologists refer to this touch-up procedure as LASIK enhancement surgery.
LASIK Enhancement Surgery
A 2014 study suggests that nearly 35% of LASIK patients required surgical remediation 10 years following their initial LASIK surgery. If you're noticing the results of your LASIK procedure beginning to fade, then Dr. Peña may suggest LASIK enhancement surgery.
The LASIK enhancement procedure is nearly identical to the first surgery. During the procedure at our Harlingen or McAllen offices, Dr. Peña will lift the previous incision site to reshape the cornea and make minor changes where necessary.
In some cases, Dr. Peña may suggest another vision-correcting procedure in addition to or instead of LASIK enhancement surgery. As always, Dr. Peña and his compassionate team will thoroughly discuss your treatment plan with you before beginning treatment.
Schedule Your LASIK Consultation
We know you'll love our Harlingen,TX, and McAllen, TX, teams as much as you'll love having crystal-clear vision. Call Peña Eye Institute to schedule your LASIK eye surgery consultation today. New and existing patients can call us at 956-661-8733 or contact us online here.