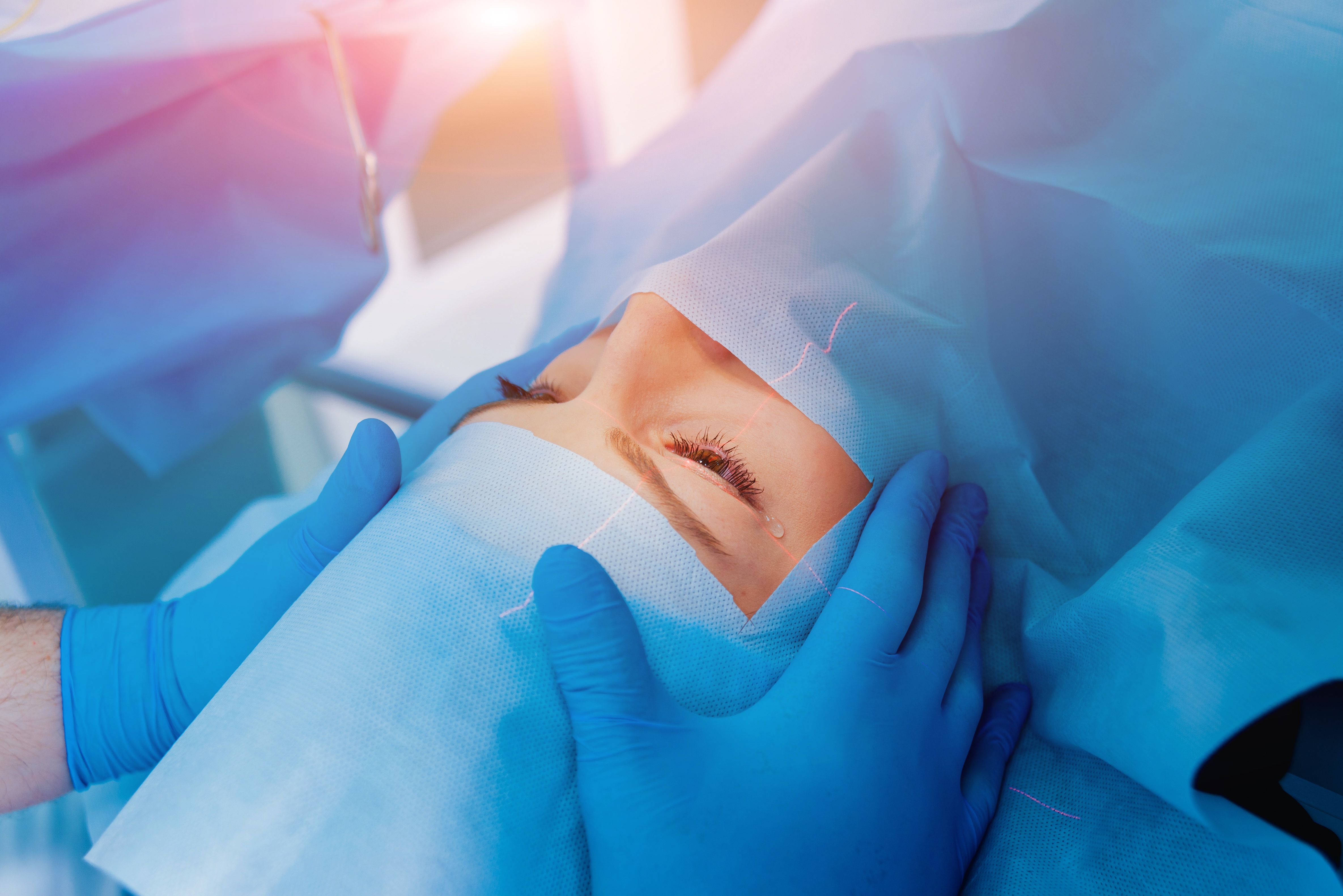 LASIK is an eye surgery that improves patients' vision by correcting nearsightedness, farsightedness, and/or astigmatism. Before and after your LASIK procedure, you can take measures to improve the chance of a short recovery time and no complications. This will naturally lead to better results.
The most important tip is to carefully choose an experienced doctor. Raul Pena, MD, at Pena Eye Institute in Harlingen, TX, has the qualifications to provide the quality of results that you deserve. Read on for additional tips provided by our team.
Tips to Prepare for Surgery
An important part of improving your success after LASIK is to prepare for recovery beforehand. Doing these tasks in the days prior to your procedure will allow you to relax and recuperate for the weeks following surgery.
Clear your calendar of all commitments that aren't directly related to your surgery and follow-ups.
Since you cannot drive for the first 24 hours after surgery, ask someone to take you to and from your appointments.
Stock up on NSAIDs.
Fill post-operative prescriptions.
Create a place in your home where you can relax in dim light.
If you do not have sunglasses, purchase a pair.
If you have small children, ask your spouse or a friend to watch the kids for the first 24 hours, and to help you for the first week.
Take adequate time off work. Labor-intensive work should be avoided until the doctor clears you. Computer work may be performed in increasing amounts as Dr. Pena allows.
Tips for the First 24 Hours after LASIK
We will give you post-operative instructions before you leave our office. You will probably feel like something is in your eyes for 24 hours after surgery and most patients experience some discomfort about an hour after the LASIK procedure, as numbness subsides.
Follow these suggestions the day of your procedure:
Do not rub your eyes
Do not take a shower the day of your surgery
No driving
No screen use
No reading
Additional Directions
Dr. Pena will release you to increase activities in phases after LASIK. Note these general precautions to help keep your eyes safe during recovery:
Do not get water in your eyes for about three weeks after LASIK
No heavy lifting
No sports or strenuous workouts
Wear sunglasses
Don't wear eye creams or makeup for seven days
Do not drink alcohol since it dilates blood vessels and can slow down your recovery
Use lubricating eye drops as needed
What Can You Do after 24 Hours?
After the first 24 hours, you can enjoy some light and relaxing activities.
Read a book
Ease back into screen time
Take a leisurely walk, jog, or bicycle ride
Have a meal with a friend
Go swimming, but wear goggles for the first month
Ease back into sports, but wear eye protection for the first month
Learn More about LASIK
At Pena Eye Institute in Harlingen, TX, Dr. Pena diagnoses vision problems and offers LASIK procedures. Call us today at (956) 264-1200 or message us to learn more about LASIK or to schedule your consultation.