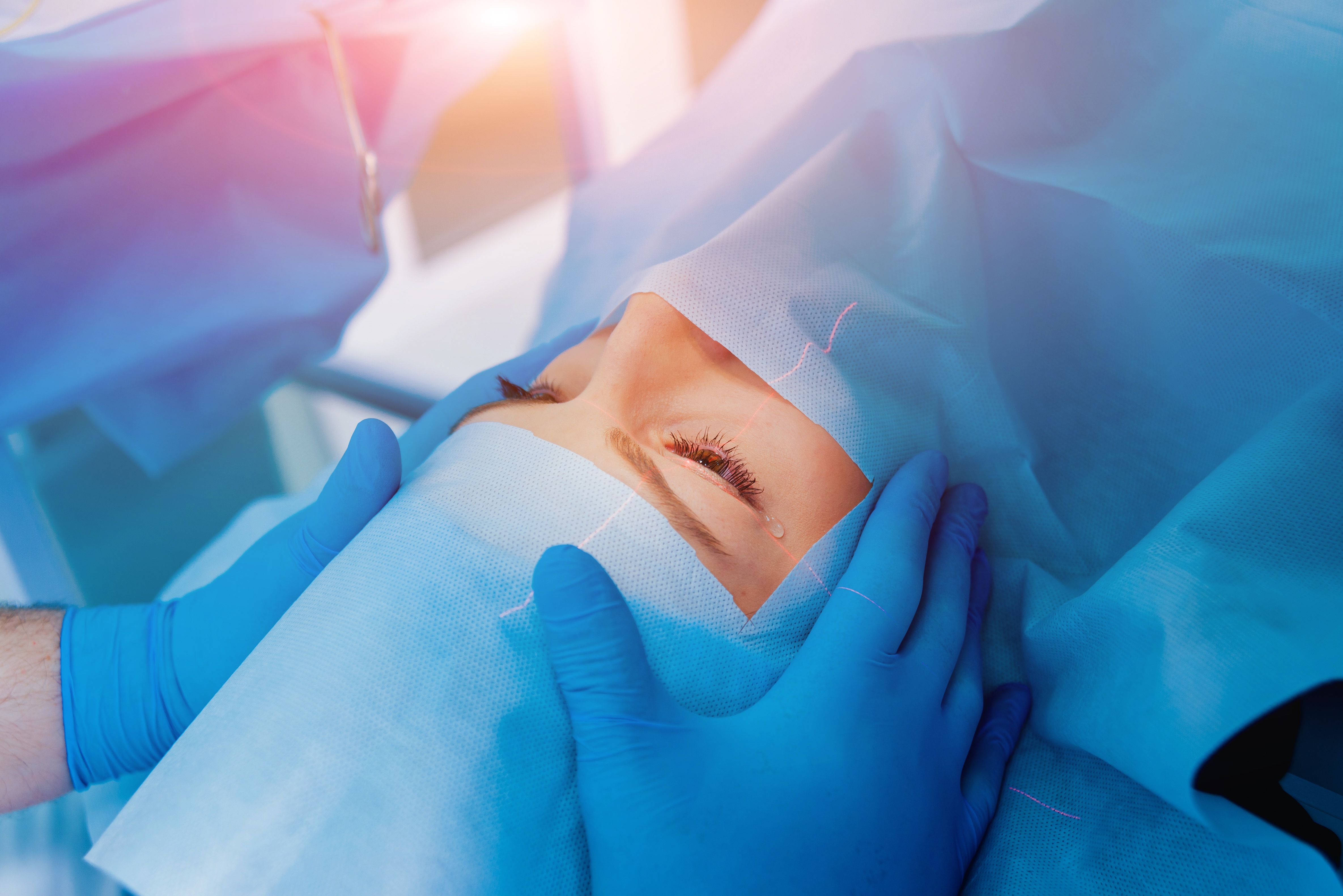 Many patients want to undergo LASIK to improve vision and reduce or eliminate their dependency on glasses and contact lenses. However, some patients hesitate to seek treatment because they are apprehensive about undergoing a surgical procedure.
At Peña Eye Institute, Dr. Raul Peña discusses how long the LASIK procedure takes, along with the steps involved with the procedure. By understanding how quick, safe, and effective LASIK surgery is, patients feel more comfortable and confident in undergoing treatment.
The Pre-op Phase
You can expect your entire LASIK surgery appointment to take about two hours. The vast majority of this time is spent preparing and recovering from surgery.
When you arrive at our practice, we will check you in, have you fill out any remaining paperwork, and give you an oral sedative. The oral sedative will help you feel more relaxed and calmer going into treatment. Once you have taken the sedative, we will allow some time for it to take effect.
Finally, just prior to your surgery, we will thoroughly clean the area around your eyes to reduce the risk of infection.
The Surgical Phase
The surgical phase of your LASIK appointment takes the least amount of time. You can expect this stage of treatment to take less than 10 minutes. The time that it takes to create the corneal incision and reshape the cornea takes even less time, typically less than 2 minutes per eye.
Here is what you can expect during the surgical phase of treatment:
Anesthetic eye drops: Once you are comfortably seated, we will administer numbing eye drops. These prevent patients from feeling any pain during LASIK surgery. The use of local anesthetic and oral sedatives makes the LASIK procedure comfortable for patients.
Placement of the eyelid speculum: Once your eyes are numb, Dr. Peña will place the eyelid speculum between your eyelids. This device keeps your eyes open during LASIK surgery so you don't have to worry about reflexively blinking or closing your eyes during treatment.
Creation of the corneal flap: Next, Dr. Peña will use a laser to create a three-sided incision, or the corneal flap. Some patients feel nervous about this stage of the procedure, but the actual laser contact takes less than a minute per eye.
Laser reshaping of the stromal tissues: Once the corneal flap is open, Dr. Peña can reshape the underlying stromal tissue so light will properly reflect on the retina. This stage of treatment also takes less than one minute per eye. Patients don't feel any pain, but they may experience some pressure as the cornea is reshaped.
The Post-op Phase
Finally, you will be moved to our post-operative recovery area to rest before we discharge you and send you home with a friend or family member.
Contact Our Practice
LASIK is one of the safest, quickest, most effective surgeries available today. If you have nearsightedness, farsightedness, or astigmatism, schedule your LASIK screening with us. Contact our practice online or call us at (956) 661-8733. We'll SEE you here!