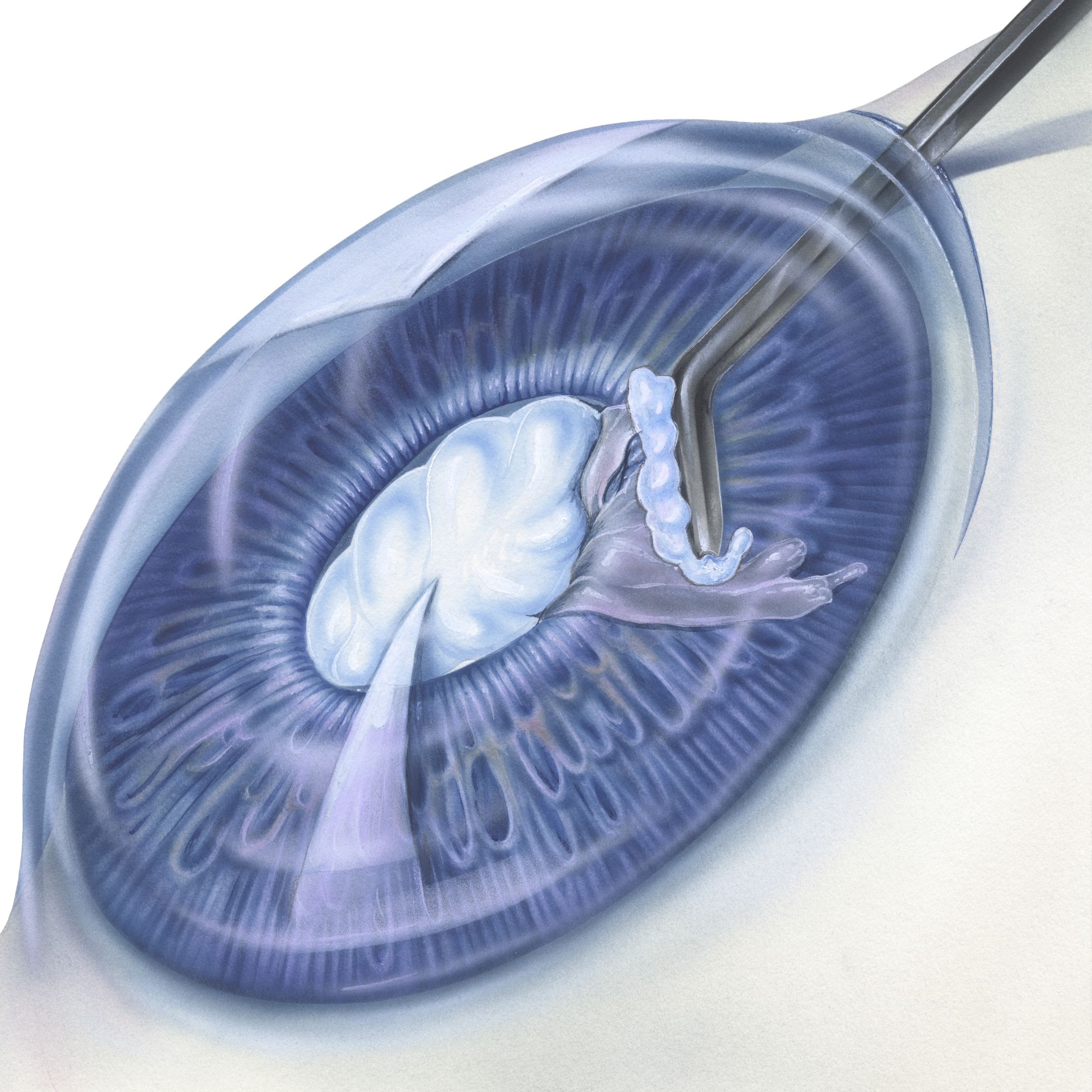 According to findings from the American Academy of Ophthalmology (AAO), half of all American age 75 or older suffer from cataracts. Thankfully Peña Eye Institute offers numerous treatment options for cataracts, from surgical removal to prescription lenses. Dr. Raul Peña puts patients first, which means focusing on ways to improve their vision and overall quality of life, no matter their age.
Many people who have cataracts ask us about Medicare coverage for their eye care treatment. Let's go over some basics about Medicare and cataract surgery, and discuss how this may apply to you.
Will Medicare Cover Cataract Surgery?
Yes.
While Medicare typically does not cover vision care needs, it can be used to cover the cost of cataract surgery so long as the procedure is considered medically necessary. Medicare will cover the surgery, pre-surgery examinations, and any follow-up care related to cataract removal.
Patients will need to pay a 20 percent coinsurance as well as their Medicare Part B deductible for the cataract surgery coverage to apply.
When Is Cataract Surgery Considered Medically Necessary?
Cataract surgery is medically necessary when there are no other options available to address the patient's vision needs. This means that corrective lenses are no longer able to improve the patient's vision.
During the consultation process at our McAllen eye care center, we can determine if cataract surgery is medically necessary. We will also help you understand how Medicare will apply to your vision costs and help you with additional matters related to this subject.
Does Medicare Cover Intraocular Lenses (IOLs)?
Yes.
If IOLs are placed during cataract surgery, they are considered part of the total cost of the procedure. IOLs help patients see clearly with less reliance on corrective lenses.
Will Medicare Cover Glasses and Contacts After Surgery?
Yes.
While Medicare typically does not cover eyeglasses or contact lenses, it will cover corrective lenses after cataract removal surgery. This is an ideal option or patients who are poor candidates for IOLs.
What If Cataract Surgery Is Not Medically Necessary Yet?
If cataract surgery is not considered medically necessary for a patient, any surgical removal procedure performed will not be covered by Medicare.
In such cases, our eye care specialists will typically recommend various non-surgical options for improving vision. This means corrective lenses, in most cases. If the cataracts are caught early, proper patient management and care can prevent the progression of the cataracts and eliminate the need for surgery in the long-run.
Developing a Cataract Treatment Plan for Your Needs
Whether you're dealing with advanced stages of cataracts or the initial development of cataracts, our eye care team will be sure to develop a custom treatment plan just for you. We will be able to answer your questions and concerns about your vision in greater detail during the consultation process, and will help you understand your options for Medicare coverage as well as monthly financing options.
Learn More About Treating Cataracts
For more information about treating cataracts and what options are best for your needs, be sure to contact our team of eye care specialists. You can reach Peña Eye Institute by phone at (956) 661-8733.