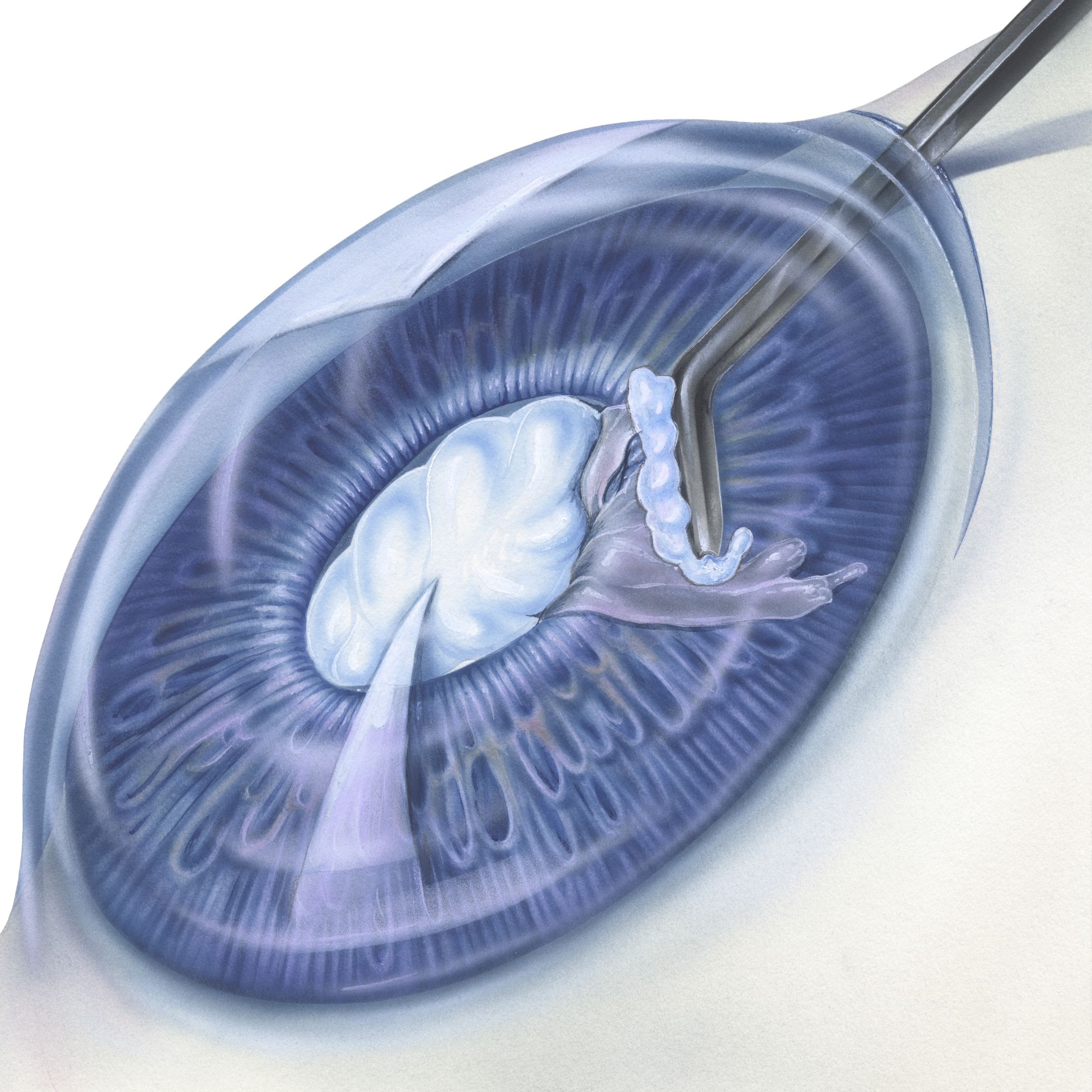 By the age of 80, half of all Americans will have developed cataracts. Thankfully this common cause of age-related vision loss can be addressed through a routine cataract removal surgery. During this procedure, the cataract is removed and the clouded lens is replaced with an intraocular lens (IOL). We perform countless cataract removals each year at Peña Eye Institute, helping the people of Harlingen and McAllen, TX see better.
Dr. Raul Peña and his team would like to focus on the recovery process after cataract surgery, which many patients are curious about. This timeline should give you a realistic understanding of the healing process and what it entails.
Immediately After Cataract Surgery
Immediately after your cataract surgery has been performed, it's not uncommon to experience blurry vision, light sensitivity, and some amount of grogginess. This is all normal given the nature of the surgery. It's important that patients avoid any activities that may cause eye strain in the first day or so. Focus on resting your eyes after surgery and relaxing.
The First Days After Cataract Surgery
After the first 24 hours, some minor soreness of the eyes is common. Your eyes will also be sensitive to light for the next few days, and there may be occasional bouts of irritation. Avoid rubbing your eyes and use any medicated eye drops and liquid tears as instructed.
Returning to Normal Activities
Most patients are able to resume normal activities after a day of rest, but certain activities will need to be avoided. Be sure to avoid the following activities until your eye surgeon says it's okay to do otherwise:
Strenuous exercise
Heavy lifting
Use of eye makeup
Swimming
Hot tubs
Driving
Rubbing your eyes
Generally speaking, you should be able to return to doing all of these activities by the end of a month, but this can vary from patient to patient.
Follow-Up Visits with Your Eye Surgeon
As you recovery from cataract surgery, there will be a few follow-up visits with your eye surgeon to monitor the recovery process. Be sure to attend all of these follow-up visits as scheduled. If any issues arise in between these follow-ups, be sure to contact your eye surgeon as soon as possible. Having any concerns addressed in a timely manner is a good way to prevent serious complications.
Weeks After Cataract Surgery
As the weeks after cataract surgery pass, you'll be able to resume a number of activities that were previously prohibited. Light sensitivity and instances of eye irritation will be less frequent, and you should be able to exercise just fine. Some patients will need to wear glasses to augment their vision during this time.
Overall Cataract Surgery Recovery Time
For most patients, it will take about six weeks to fully recovery from cataract surgery. By that point, they'll experience improved vision and will no longer have to deal with the post-op side effects.
If you have to undergo two separate cataract surgeries (one for each eye), the second cataract removal may be performed anywhere from one week to one month later. Keep that in mind regarding your overall recovery and healing time.
Learn More About Cataract Surgery
For more information about treating cataracts and helping you have clear vision, be sure to contact the team at Peña Eye Institute. We are here to help. You can reach our McAllen office by phone at (956) 661-8733, and our Harlingen office at (956) 264-1200.